Programs Available for Presenters and Educators
John Blake Quartet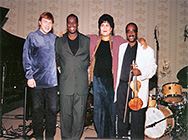 His most recent quartet features his son, Johnathan Blake on drums. This group possesses a dynamic chemistry between them.
John Blake, Jr. Solo Performance
Over the years, John has been developing solo violin works of standards and originals to feature the violin as a solo instrument within the jazz tradition. He is now ready to share these new and exciting works with his audience.
Storytelling and Jazz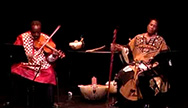 John and his trio have teamed up with his sister, acclaimed storyteller, Charlotte Blake Alston, to create a storytelling program with jazz and sound effects that is guaranteed to captivate any audience. Favorites include, "How Raccoon Got His Dinner", "The Story of Anniko" along with the Quartet's version of the cartoon theme, "The Flintstones".
John Blake, Jr. Duos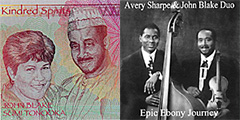 John has worked in a duo setting for a number of years with both Sumi Tonooka and Avery Sharpe.
John Blake Jr. Educational Concerts and Lectures/Workshops

This group presents exciting and interactive jazz educational concerts for children from K through 12th grade. John uses the John Blake Quartet for these programs.